Student Placements & Internships
Help people, learn on the job, and love your work.
Why do your placement with KINNECT?
Our mission is to help people, and a KINNECT Student Placement or Internship will give you not only a great learning opportunity, but a placement with purpose.
Get to help people, learn on the job and develop your skills with us. With the potential for a job offer before you even finish university, what are you waiting for?  
[/vc_column]
Student Placements & Internships
Designed specifically for students who want to learn more about the Workplace Rehabilitation industry, our placements are practical and develop real-world skills. It's all about you. We work in partnership with your university to ensure your placement meets their requirements, so you get the most from your time with us.  
While at KINNECT, you'll get the opportunity to work within a multi-disciplinary team with other Allied Health Professionals (including Physio's, Psychologists, OTs, AEPs, Nurses and Rehab Counsellors) helping injured or ill workers return to their occupations.
We'll also provide you with: 
A discipline-specific supervisor (meaning, if you are studying Exercise Physiology, your supervisor will also be an Exercise Physiologist)

Transport if you're required to visit client sites

Support and mentoring throughout your placement from KINNECTers and our Executive Leadership Team

The opportunity to trial our Graduate Program – your placement lets you try a role before you apply
A workplace culture that genuinely values the participation of students
Apply in any year of your study
We accept applications from students studying in any year of their degree in: 
Rehabilitation Counselling

 

Occupational Therapy

 

Exercise Physiology

Osteopathy
Psychology
Flexible Placement Opportunities:
Our placements are totally flexible and can fit around your availability. Want a short placement? Great. A longer one? That's fine too. Want to work during your holidays or during term time? No problem. We are also flexible with dates, meaning you can start when you want throughout the year, whenever it suits you.  
Locations you can complete a placement:
All KINNECT locations across Australia offer student placements. As a national company, we have offices in a variety of metropolitan and regional locations. If you need to relocate to complete your placement, we can help you out with settling in locally with advice on short term accommodation and transportation. 
Secure a job with KINNECT before you even finish uni 
As a growing business, we're always looking for talented people to join our team. If you are in your final year, you can talk to us about the career opportunities that are available and even secure a role with KINNECT before you even graduate.
We can also discuss with you what paid work opportunities we have available before you qualify. For instance, we have students that work in our Medical Support Services or as Occupational Health Screener in roles that fit around their study and personal situation. 
[/vc_column]

Dave Hughes is our General Manager and leads KINNECT's student placement & internship program.
He has his own KINNECT student placement success story too. A few years ago, Dave actually came to KINNECT for his prac placement while studying at QUT in Brisbane. He impressed the boss (our CEO and founder, Kevin Conlon) so much that he secured himself a job offer when he graduated as an Accredited Exercise Physiologist. He did a few years at KINNECT, working at our offices in Cairns and in Brisbane before travelling the world and honing his skills as a Workplace Rehabilitation Consultant.
After working at several different providers and gaining extensive management experience, he returned to KINNECT as our General Manager in 2019 where his focus is on helping KINNECTers develop their skills and reach their full potential.
Knowing first-hand just how instrumental a good student placement can be, Dave is intent on making KINNECT's an exceptional experience and helping turn out the next generation of workplace rehabilitation professionals.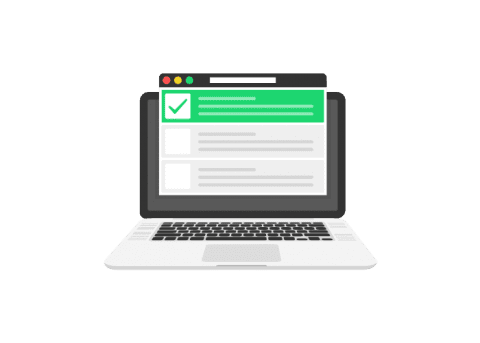 Are you ready to personalise your own career journey and start your own exceptional experience?
Your KINNECT career starts here!
WORK AT KINNECT
Are you Ready for the Challenge?
Opportunities at KINNECT