KINNECT can help reduce your workers compensation and injury related costs. We achieve this by providing your workforce with access to experienced care and support immediately following a workplace injury via our InjuryKINNECT 24/7 Hotline.
Step 1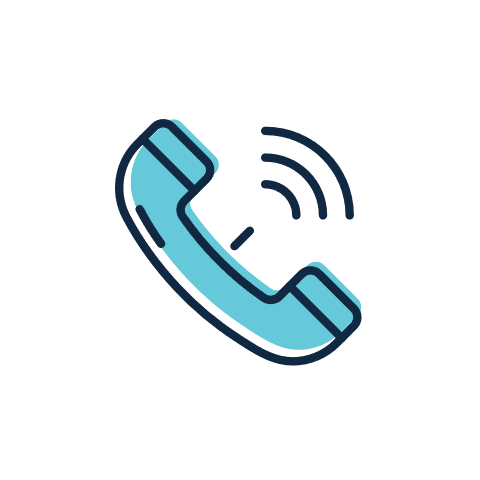 Injury KINNECT Hotline
Available 24/7 to help you manage any workplace injuries.
We provide the InjuryKINNECT Hotline that is available 24 hours / 7 days a week to help all your workplace injuries.
Once an injury occurs, managers can simply call the InjuryKINNECT hotline and they will be provided with the appropriate injury management advice to stabilize the injured area. If medical treatment is required, KINNECT will coordinate an appointment for the injured worker. KINNECT have over 200 affiliated medical clinics that assist us in the delivery of acute injury management services across Australia.
All workplace injuries are accurately recorded as soon as they are logged via the hotline. This allows for immediate reporting to relevant company representatives. Access to our InjuryKINNECT Hotline can help to reduce compensation claims; many injuries can be appropriately managed without submitting a claim.
Step 2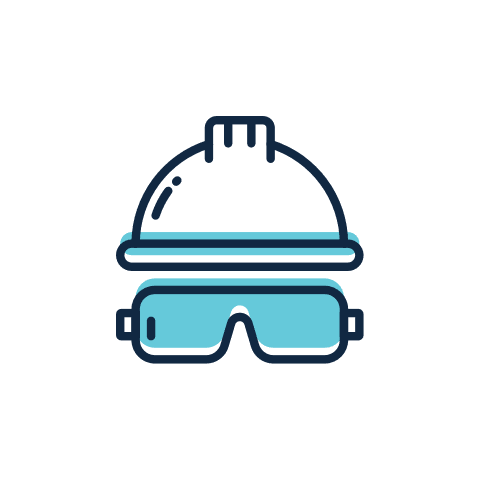 Return to Work
We provide rehabilitation and return to work services that will help you in the continued management of the injured worker.
KINNECT provide a variety of rehabilitation and return to work services that will support you in the continued management of the injured worker. Injured workers can be referred to our Rapid Re-KINNECT service where we can complete a risk assessment to help you understand whether the worker is likely to have a delayed or difficult return-to-work. Alternatively, the worker can be referred directly to our Workplace Rehabilitation team.  Management will include sourcing suitable duties, formulating return to work programs, ongoing monitoring, treatment coordination and attendance at relevant medical appointments.
This model allows KINNECT to work with supervisors, health and safety personnel and relevant insurers, to implement best practice injury management. Consequently facilitating a quicker return to work for the injured employee (and thus a reduction in associated costs).
Find out about Rapid Re-KINNECT         Find out about Workplace Rehabilitation Services
The InjuryKINNECT Hotline provides triage suitable for most injuries, but is not equipped to handle life-threatening situations. If the injury is life-threatening, the manager should call 000.
When an Injury Occurs:
If a supervisor is present, the injured employee should immediately contact their supervisor. The supervisor then calls the InjuryKINNECT Hotline.
If no supervisor is available, the injured employee can contact the InjuryKINNECT Hotline themselves.
Assessment of the Injury:
A KINNECT consultant will answer the call and speak with the supervisor. Our consultants will determine the severity and nature of the injury and what the best course of treatment should be.
Depending on the injury and range of motion, the employee may be provided with self management advice, allowing them to remain at work. Alternatively, they may be referred off-site to a designated medical centre or physiotherapy clinic for further treatment.
Reporting / Notification:
Whenever a call is placed, KINNECT will obtain specific information about the injured employee. This information is kept confidential in nature and is only released to relevant company representatives.
The information collected during the call is compiled into a report which is immediately sent to the relevant company representative/s. This report covers:
Injured Employee's Name, DOB, Contact Details & Position
Supervisor Name & Contact Details
Date of Injury
Incident Location
Injury Description
Acute Medical Management Provided
Off-Site Medical Treatment
If it is determined that off-site medical treatment is required, KINNECT will coordinate an appointment for the injured worker.
The KINNECT consultant will liaise with the supervisor, employee and medical practitioner to ensure all parties understand the treatment plan. During this appointment, the injured worker will receive further examination on their injury and any necessary acute medical care required.
The KINNECT consultant will also liaise with the medical practitioner to discuss the treatment provided and the return to work plan.
If a medical review is required, KINNECT will ensure the doctor understands the workers physical demands and any suitable duties available. This guarantees that an appropriate medical certificate is issued (i.e. suitable duties vs total incapacity).
Access to immediate medical advice and support for the injured employee and their manager.
InjuryKINNECT Hotline available 24 hrs / 7 days a week
Immediate processing of Injury and Incident Record Forms
Immediate notification of an injury via email/SMS
Coordination of appropriate medical treatment conducted through one of our affiliated medical providers. Includes referral to General Practitioners, Physiotherapists, Psychologists or Occupational Therapists, as required
Reduce unnecessary Doctors appointments and/or unwarranted medical certification (directly impacting injury statistics)
Customised materials and online training for managers and employees, to assist with the roll out of the InjuryKINNECT Hotline
We can provide advice on any body part and in any scenario including limb injury, overuse injury, tissue damage from soft tissue injuries, ankle sprains or chronic injury
Responding to workplace injuries can be challenging:
Employees who work alone or in small work groups might not have access to immediate medical care.
Supervisors who are often the first to respond to injuries, are not appropriately trained or skilled to provide effective injury management. Their ability to determine the seriousness of the injury and the appropriate treatment required is therefore compromised.
Minor musculoskeletal injuries such as sprains or strains are often referred to a medical centre for treatment. This method works out more expensive, time consuming and no more effective than physiotherapy or first aid advice.
General medical practitioners are not familiar with the workplace environment and ability for the employer to offer modified duties. Their focus is often not on return to work programs for the injured worker.
Injured workers treated by general medical practitioners can become caught up in a system that doesn't focus on return to work. This makes the length of the employee's return to work longer.
Large organisations may experience issues with responding to workplace injuries due to poor communication systems between supervisors and health / safety representatives.
Our InjuryKINNECT Hotline provides a simple and effective way to address the challenge of managing work-related injuries:
Immediate access to health professionals for injured employees and their supervisors, 24 hours a day, seven days a week.
Immediate determination on whether first aid treatment is appropriate or if off-site medical treatment is required.
Consistency in treatment of work related injuries, through adequately equipped medical centres who understand the return to work focus.
Prompt reporting of all workplace injuries to all designated company representatives via email / SMS.
Integrated return to work management following the acute injury management phase.
Centralised and streamlined claims processing service that educates and assist the injured worker in the claims processing phase.
Get Started Today
To discuss your workplace injury management requirements further, simply get in touch with us.
Ready to partner with KINNECT?