" Drug and Alcohol Testing will be introduced on building sites as of 16 October 2015. "
Building contractors in Australia are now one week into operating according to new fitness for work requirements covered under the amended Building Code 2013.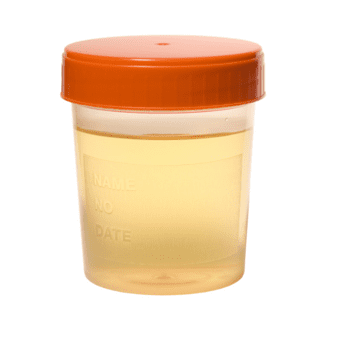 So, is every contractor affected and what steps do contractors need to take to make sure they are compliant with the Code?
Not every contractor is required to have a Management Of Drugs And Alcohol in the Workplace Policy and conduct monthly onsite drug and alcohol testing under the Code.  The table below shows a contractor's requirements depending on whether their project meets the following thresholds: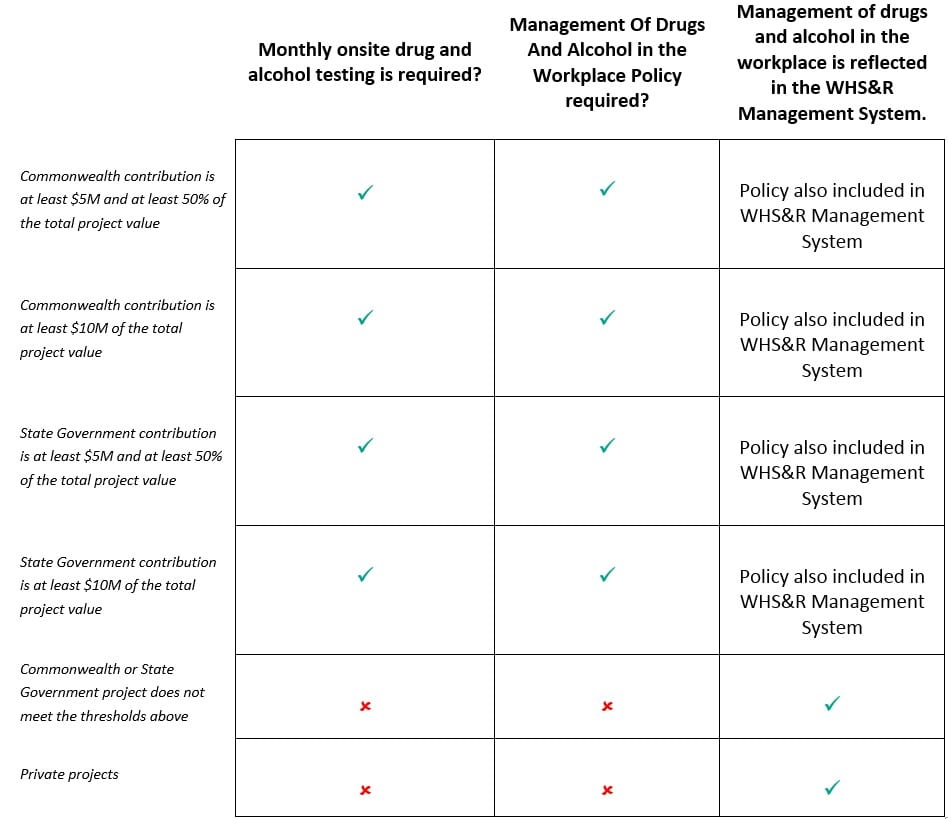 Fair Work Building & Construction (FWBC) is responsible for monitoring compliance with the Building Code and will have a three stage approach to auditing the drug and alcohol testing requirements of building and construction contractors:
Stage 1:  FWBC will assist industry through the provision of education and information and assisting contractors in understanding the policy.
Stage 2:  FWBC audits will be conducted to provide feedback to contractors on compliance and assisting them with changes needed to achieve compliance.
Stage 3:  Commences 1 February 2016 in order to give contractors adequate time to comply with the Code.  FWBC will conduct audits and take further action under the Code if compliance and rectification are not achieved.
The fitness for work policy must:
Address how those on site will be required to comply with the relevant fitness for work policy (i.e. through contract or some other enforceable means);
Require the use of an objective medical testing method to detect the presence of drugs or alcohol in a worker's system and outline which detection method is to be used on the project (ie/ oral or urine testing);
Outline the procedures in place for the selection of personnel to be tested, including staged selection across a worksite or random selection for testing if the entire workforce is not to be tested in a testing round;
Outline how a person who returns a positive result will be prevented from performing work until they can prove they are fit to return to work, and other processes that will apply in the event of a positive result or deemed positive result (i.e. a failure to submit to a test);
Outline how workers who attend for work, affected by drugs or alcohol, will be counselled and assisted, apart from any disciplinary action.
Below are some useful links for contractors who require further information:
The FWBC information page on drug and alcohol testing under the Building Code 2013:
FWBC has developed a fact sheet for contractors on drug and alcohol testing under the Building Code 2013
The Building Code (Fitness for Work/Alcohol and Other Drugs in the Workplace) Amendment Instrument 2015 can be viewed on Comlaw
Fair Work Building and Construction can be contacted on 1800 003 338
Want to Discuss Things Further?
We understand that every company has there own specific needs. We'd love the opportunity to meet with you and understand your business requirements. If you would like a meeting to learn how partnering with KINNECT can help make your employees healthy, safe and productive, please click the button below.