KINNECT opens new clinic in Melbourne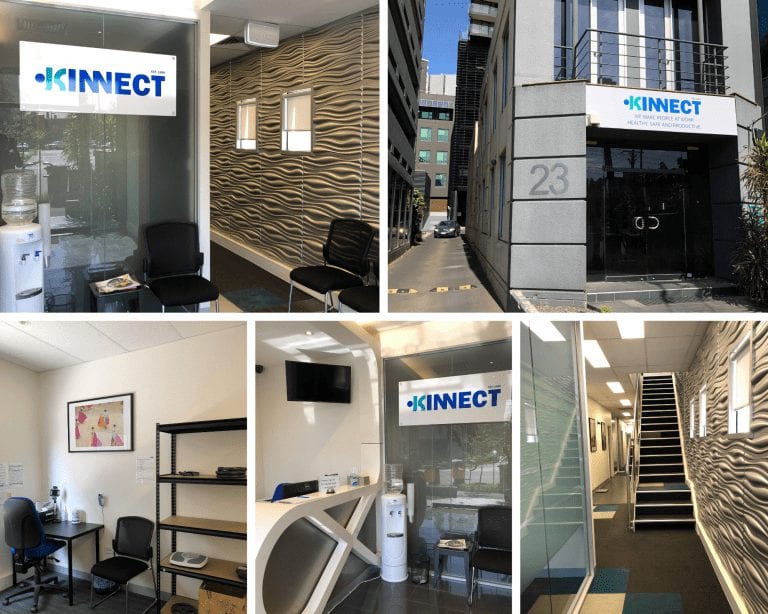 The KINNECT Melbourne team have officially moved into their new office located in South Melbourne. The new clinic is a two-kilometre drive from our previous South Yarra office space.
KINNECT Melbourne was first opened in 2016 and has served many clients during this time. However, due to increased business growth and operational demand it was time for us to move on to a larger space.
The new office is more accommodating and will enable us to achieve our vision of helping over 70,000 people this year.
The office has several large assessment rooms, two designated board rooms for meetings and training, end of trip facilities such as a shower and bike racks, and enough floor space for a game of cricket.
KINNECT Victoria Director James Buckley said the extra space allows the team in Victoria to focus on what they do best – keeping people healthy, safe and productive.
"Being able to comfortably meet the increasing demand for our services and create sustainable value for our clients is exciting."
As KINNECT's client base continues to grow, our ability to grow with them becomes more important.
"We are well placed now to continue our ever-increasing footprint in Victoria; keeping both our client base and staff members happy along the way."
Our new office is located at 23 Palmerston Crescent, South Melbourne.