STRATEGIES FOR MAINTAINING THE HEALTH OF YOUR WORKFORCE DURING COVID-19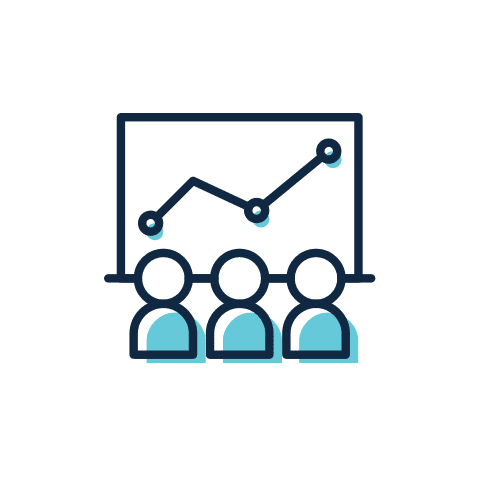 Businesses and organisations have an important part to play in reducing the rate of transmission of COVID-19 in the workplace and in the community. Minimising the exposure to COVID-19 in the workplace and early intervention for suspected cases will complement public health measures while reducing disruption to business.
The health of workers, their families and the general public is paramount to the COVID-19 pandemic response. Workplaces that continue to operate during the pandemic still have a duty of care for all employees.
Exercising the responsibility and leadership will entail applying timely and accurate health advice from trusted sources such as Occupational Health Doctors and Occupational and Environmental Physicians.
INVITE THOSE WHO HAVE CONCERNS TO REGISTER WITH HR
Some employees will have a heightened sense of fear associated with COVID-19. This may be due to their concerns of what impact a pre-existing medical condition might have on contracting COVID-19 and the severity of their symptoms, should they become infected.
It is critical that employers who continue to operate during the pandemic, identify those individuals who feel they are at an increased health risk. An increased health risk can be defined as either:
Increased risk of contracting COVID-19 due to a health condition
Increased risk of experiencing more severe symptoms should they contract COVID-19, due to a health condition
Whilst it is not mandatory for an employee to declare this information, offering this option to self-declare is still considered best practice. When registering employees who are concerned, be sure to maintain the confidentiality and privacy of the information they are reporting.
Once you have a compiled a list of employees who have self-declared the reason/s for why they believe they may be at increased health risk, this should be reviewed by an appropriately qualified medical professional (e.g. Occupational Health Doctor or Occupational Physician).
The reviewing medical officer will review the declared medical information of each employee in order to stratify the risk of the employee, should they continue in their current work environment and role. Those employees classified at high risk, will require either redeployment within the business or potentially restrictions / job modifications, in order to ensure their health and wellbeing.
STRATIFY HIGH RISK TASKS WHERE CROSS CONTAMINATION / INFECTION MIGHT OCCUR
Employers should perform a review of all operational tasks within their business, for where there is a high risk of cross contamination / infection. This is the process by which bacteria or other microorganisms (such as COVID-19) are unintentionally transferred from one substance or object to another, with harmful effect. An example of this might be a staff member frequently handling cash payments from customers or a worker performing cleaning duties in public environments.
Make a list of all the high risk tasks within your business operations.
STRATEGICALLY CONSIDER DEPLOYMENT OPTIONS FOR HIGH RISK WORKERS
Once you have prepared a list of all high risk tasks, you can then review which employees would be best positioned (i.e. low risk) to perform these duties. High risk workers may require redeployment within the business, to ensure that their potential exposure is limited. Some high-risk employees may require additional strategies including:
Increased PPE measures
Restrictions and/or modification to work environment
Restrictions in job tasks
If you are unsure about what tasks may be high risk, or what strategies may need to be considered for a particular high risk employee, advice can be sought from a Medical Officer.
COVID-19 EMPLOYEE HEALTH RISK SCREENING
Assess the individual health risk of each employee in order to identify employees that may require modifications to their job role in order to reduce their health risks associated with COVID-19.
One of the biggest risks to employers during the COVID-19 pandemic, is an outbreak within their workplace and workforce. This could lead to significant operational disruption and financial loss. Employers should consider the below strategies in order to protect both their workers and business from COVID-19.
All employees should be screened at the start of their shift, and prior to entering the workplace. This process can significantly reduce the risk of COVID-19 spreading at work. Some simple screening questions can be deployed in order to identify those employees who may be at risk of spreading COVID-19.
Q1) Have you travelled overseas within the last 14 days?
Q2) Have you been exposed to anyone who has a confirmed diagnosis of Coronavirus?
Q3) Are you experiencing any cold / flu-like symptoms?
Should an employee answer yes to any of the above questions, they should be denied entry to the workplace and be advised to self-isolate immediately.
All employees should be aware and vigilant for the signs and symptoms of COVID-19. They are:
Fever
Cough
Sore Throat
Fatigue / Tiredness
Aches and Pains
Shortness of Breath
Runny Nose
Any employee who is experiencing any of these symptoms should self isolate immediately and seek guidance via the COVID-19 hotline.
It is important that employers monitor their workforce for both signs and symptoms of COVID-19 and that correct preventative measures (such as social distancing and hygiene) are being adhered to.
ONSITE COVID-19 WORKFORCE SCREENING
Screen your workforce for COVID-19 risk factors – body temperate and signs/symptoms questioning, in addition to educating the workforce on risk mitigation strategies.
MANAGE ANYONE RETURNING TO WORK FOLLOWING ANY HEALTH-RELATED REASON
The disruption and health risk associated with COVID-19 is expected to remain for some months ahead. During this time there will be many employees who are absent from workplace due to a number of health-related reasons. Employees returning to work post recovery from an injury, illness or COVID-19 case, should be appropriate reviewed by an Occupational Health Doctor in order to determine their suitability to return to the workplace. Additional measures may need to be taken when returning someone to work during the pandemic.
EXPERT MEDICAL ADVICE ON COVID-19
KINNECT's team of Occupational Health Doctors and Physicians are available to help advise employers on the requirements for workers returning to work post injury or illness.
Ready to partner with KINNECT?