Getting to KINNECT Macquarie Park
Clinic Address:
Suite 2.2, 64 Talavera Road
Macquarie Park NSW 2113
(Located in Focus business centre)
Opening Hours:
Monday to Friday: 8AM to 5PM
Parking:
Parking is available in the Focus business centre complex.
Public Transport:
Macquarie University Subway Station is a short 850m walk from the clinic.
Our Services
KINNECT Sydney (Macquarie Park) provides a full range of Occupational Health Services.
KINNECT is an approved Workplace Rehabilitation provider providing services that help employees to recover from injury and return to work.
KINNECT provides pre-employment medical services for all industries designed to help companies to screen candidates and prevent injuries.
KINNECT provides legislative Health Monitoring & Health Surveillance services for businesses that have employees exposed to hazards at work.
KINNECT provides tailored workplace injury prevention programs that are proven to keep employees safe and prevent injuries from occurring.
KINNECT provides a full range of services that support people with Psychological illness and injuries to return to health and life.
KINNECT Sydney (Macquarie Park) is home to a highly-skilled, multi-disciplinary team which includes Occupational Health Nurses and Doctors, Physiotherapists, Occupational Therapists, Rehabilitation Counsellors and Psychologists.
About KINNECT Macquarie Park
KINNECT Macquarie Park or 'Mac Park' is a vibrant clinic serving KINNECT Customers in Sydney and Greater Sydney region.
We are  located 15km north-west of Sydney CBD. Macquarie Park is home to Macquarie University and is located on the northern bank of the Parramatta River. The suburb is one of the most active growth areas in metropolitan Sydney with plenty of proposed development including a new community business precinct.
Our KINNECT Macquarie Park clinic offer the following services:
Pre-Employment Medicals
Pre-Employment Functionals
Workplace Rehabilitation & Return to Work Services
Psychological and Vocational Services
Health Surveillance
Immunisations
Blood Collection
Respirator Fit Testing
Skin Checks
Injury Prevention and Management
Ergonomic Assessments
Manual Handling Training
Drug and Alcohol Screening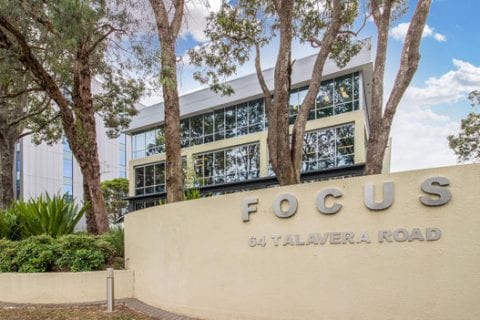 Ready to partner with KINNECT?