Getting to KINNECT Cairns
Clinic Address:
5/473 Mulgrave Road
Earlville QLD 4870
(Located on Mulgrave Road, next to Abbott Road Medical Clinic)
Opening Hours:
Monday to Friday: 8AM to 5PM
Parking:
Free parking is available on Mulgrave Road.
Public Transport:
Buses stop at Mulgrave Road near Marsh Street travelling south-bound and Mulgrave Road at Soure Street travelling north-bound.
Our Services
KINNECT Cairns provides a full range of Occupational Health Services.
KINNECT is an approved Workplace Rehabilitation provider providing services that help employees to recover from injury and return to work.
KINNECT provides pre-employment medical services for all industries designed to help companies to screen candidates and prevent injuries.
KINNECT provides legislative Health Monitoring & Health Surveillance services for businesses that have employees exposed to hazards at work.
KINNECT provides tailored workplace injury prevention programs that are proven to keep employees safe and prevent injuries from occurring.
KINNECT provides a full range of services that support people with Psychological illness and injuries to return to health and life.
KINNECT Cairns is home to a highly-skilled, multi-disciplinary team which includes Occupational Health Nurses and Doctors, Physiotherapists, Exercise Physiologists, Occupational Therapists, Rehabilitation Counsellors and Psychologists.
KINNECT Cairns is a busy clinic providing the full range of Occupational Health, Injury Prevention and Workplace Rehabilitation Services to clients in the city and wider region.
KINNECT Cairns is located in the suburb of Earlville, 6km south-west of Cairns City. Cairns is famed for being a major tourist draw-card with its close proximity to the Great Barrier Reef and the Daintree Rainforest. The destination enjoys a tropical climate and is the only place in the world where the rainforest meets the reef.
Our KINNECT Cairns clinic offer the following services:
Workplace Rehabilitation Services
Pre-Employment Medicals
Pre-Employment Functionals
Psychological and Vocational Services
Health Surveillance Assessments
Immunisations
Blood Collection
Respirator Fit Testing
Skin Checks
Injury Prevention and Management
Ergonomic Assessments
Manual Handling Training
Drug and Alcohol Screening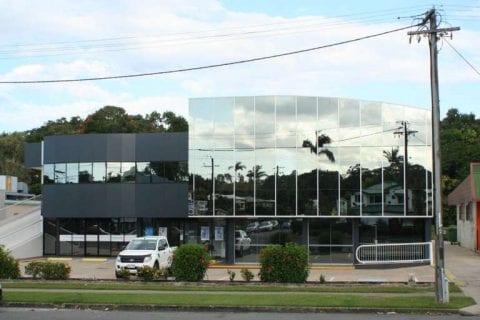 Ready to partner with KINNECT?