KINNECT receives WorkCover Tasmania seal of approval
KINNECT is now approved to provide Workplace Rehabilitation services in Tasmania.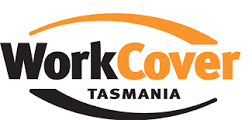 Following a rigorous application process, KINNECT has been approved to provide Workplace Rehabilitation services by WorkCover Tasmania.   
The approval comes after an increase in demand for service from clients with locations in Tasmania. KINNECT already provides regular occupational health project work for clients in the state. 
General Manager for KINNECT, Dave Hughes, said:  
"We're delighted that WorkCover Tasmania has given KINNECT the tick of approval to deliver Workplace Rehabilitation services across the State.   
"Our clients have been asking if we can service Tasmania for a long time now and we've had to refer them to other providers. Not anymore. 
"As an independent, privately-owned business, we provide a refreshing point of difference compared to other national providers and we look forward to extending our reach across the State."
Workplace Rehabilitation services available in Tasmania will include: 
initial workplace rehabilitation assessments

 

assessment of the functional capacity of a worker

 

workplace assessments

 

job analysis

 

advice about job modification

 

rehabilitation counselling

vocational assessments



If you'd like to discuss KINNECT's workplace rehabilitation provision in Tasmania or make a referral please contact James Buckley on 0408 198 290 or

james@kinnect.com.au.
Ready to partner with KINNECT?