Kirsty Glen – Australian Pain Management Association
Employee: Kirsty Glen
Pay It Forward Day: 1st October 2014
What Organisation did you Spend your Pay It Forward at?
Australian Pain Management Association  (APMA)
Until recently APMA operated from the home of the CEO Elizabeth and her husband Paul however they are now kindly accommodated on the grounds of St Vincent's hospital (with an amazing view of the river).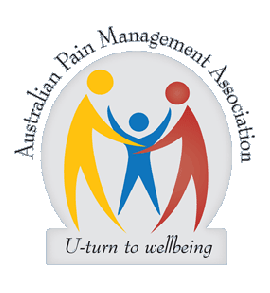 Their website is:
http://www.painmanagement.org.au/
What does this organisation do?
APMA is a small grassroots organisation providing support for those living with pain.  Its services includes information, advice, advocacy, pain support groups (one of which I facilitate) and the painlink hotline.
What tasks did you assist with?
My main role for the day was the writing of articles for the APMA website which is currently in the process of being redesigned.  The first article was about pain clinics specifically in assisting young people regain function, the second regarding "over the counter" pain medication, the third about NSAIDs and the final one regarding the controversial issue of Opiates.  Once I had finished these articles I was able to provide some date entry / admin assistance as part of a project which is documenting the sort of enquiries received by APMA via email.  During the day I also provided supervision for a student who is undertaking a placement with APMA.  This included reviewing an article she had written about pain and CBT as well as signing off on her time sheet.
It was a fabulous experience to be able to contribute further to APMA as it is an organisation I really believe in.  I feel the more information and support that is available, the easier life is for those in pain.
What was a fun fact about your day / the organisation?
APMA has their office in the grounds of St Vincent's hospita, which has amazing views of the Brisbane river.
APMA receives no ongoing government funding and is therefore solely reliant on volunteers.
One final word to sum up the experience?
Gratitude